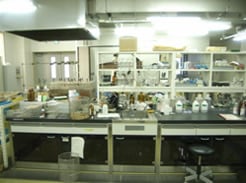 We undertake surveys, research, and technical support under contract from the national government, local governments, and private companies.
 In addition, as independent research, we contribute to the development of johkasou technology by developing proper treatment technology for johkasou and conducting survey research on maintenance and management technology, and organize the information obtained and use it for workshops.
Investigation/Research
 We are conducting basic surveys necessary for national administrative measures and examining maintenance and management technologies that correspond to new technological developments.Organizations and the private sector are conducting survey research and providing technical support for their respective issues.
Investigation commissioned by government agencies
Private-sector consignment research
Research work related to international assistance
Development of Plans for Domestic Wastewater Treatment
 We are contracted to formulate domestic wastewater treatment plans according to the actual situation of the region, such as reviewing plans based on changes in social conditions such as population decline, and formulating sludge treatment plans.
Functional Investigation/Technical Support
  We conduct functional investigations of johkasou, night soil treatment facilities and detailed functional inspections of community plants.
In-flow Material Effects Exam
  Various substances such as detergents, cleaning agents, etc. used in household life, insecticides, antifoaming agents, etc. used in johkasou maintenance may flow into johkasou. We are conducting evaluation tests to clarify the effects of these substances on the processing function of johkasou, and are evaluating whether or not they can be used and the conditions of use.
Verification of Environmental Technology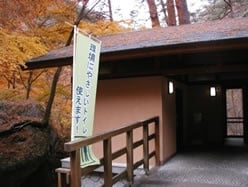 Our education center has been involved in sample collection and analysis since the start of this demonstration project, and has participated as a demonstration organization from FY19 to FY23.
Academic Conference Report
 We have made oral presentations on the results of various research studies at the Japan Society on Water Environment, the Japan Society for Solid Waste Management, the Japan Society for Water Treatment Biology, national urban cleaning research and case presentations, etc., and have also submitted papers to academic journals.
 Past achievements (From Showa 54 to Heisei 25/6)
Contact Us
 Survey/Research Group
 Tel: 03-3635-4885 Fax: 03-3635-4886
 E-mail: chohsa@jeces.or.jp