I understand the goodness of johkasou, but when I try to install it in my house, I am at a loss as to which johkasou to choose from among the many models sold by johkasou manufacturers.
  The size and structure that determine the performance of johkasou are determined by law. In addition, the type produced at the factory is checked by the national type approval system, so the johkasou on the market has a certain level.

  In order to fully demonstrate the performance of johkasou, it is important to first select a model that matches the way domestic wastewater is drained, and to carry out solid construction and proper maintenance.

 Next, be sure to ask a professional contractor to install the johkasou. Only a limited number of johkasou contractors can install johkasou. For these traders, Johkasou Installation Worker (national qualification) is always there.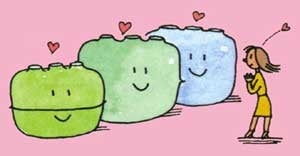 If you have any concerns about "model selection" or "johkasou construction", please contact your municipality or prefecture, or the johkasou association or specified inspecting agency.