Since johkasou is a device that cleans sewage using the action of microorganisms, it is important to maintain an environment in which hardworking microorganisms can work vigorously even if the amount, quality, or water temperature of domestic wastewater changes.
 This work is called maintenance, and is further divided into operation and maintenance, cleaning, and legal examination depending on the content.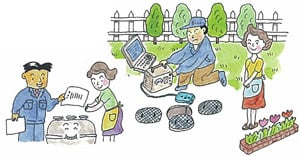 For operation and maintenance, ask an operation and maintenance company. Only Johkasou Operator (national qualification) can perform operation and maintenance, and operation and maintenance companies are registered with each prefecture.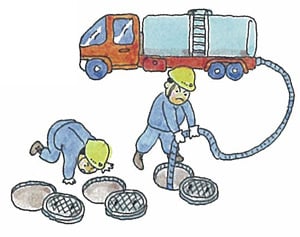 Cleaning is the process of removing the sludge that has accumulated in the johkasou.
Ask a johkasou cleaning company to clean johkasou regularly.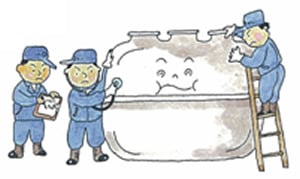 Water quality inspection by a specified inspecting agency designated by the prefectural governor from 3 to 5 months of use of johkasou, and once a year after that to confirm that the performance is properly maintained. (fees apply).
The johkasou administrator is supposed to make the request for the inspection himself, but johkasou construction contractors, operation and maintenance contractors, or cleaning contractors are also allowed to act on their behalf, so why not make use of it?
We will be working with johkasou for a long time, so I think the most important thing is to choose a good partner who specializes in installation, operation and maintenance, cleaning, etc., and to conclude a solid consignment contract.
Currently, 27 prefectures hold johkasou installer workshops sponsored by the prefectures, where they explain in an easy-to-understand manner what residents need to know and what they can benefit from knowing. Therefore, we recommend that you take it.

Also, if you have any questions about procedures and obligations, selection of specialists, operation and maintenance companies, cleaning companies, legal examinations, etc., please contact your municipality or prefecture, or the johkasou association or specified inspecting agency. Please contact us.
Travel Tips
The Johkasou Act stipulates that operations, maintenance, and cleaning must be carried out periodically according to the technical standards, and the records must be kept for three years. In addition, johkasou administrators are obligated to take regular legal examinations.


In operation and maintenance, inspection and adjustment (including replenishment) of the amount of water flowing in the tank and disinfectant, inspection, adjustment and repair of equipment such as fans
(including exchange), etc. The Johkasou Act stipulates that the first operation and maintenance should be done just before the start of use in order to check whether the preparations for treating sewage are complete.


The first inspection (called the Article 7 inspection) is to see if the installation work is being carried out properly, and the annual inspection after that (called the Article 1 inspection) is to ensure that the operation, maintenance and cleaning are being carried out properly. This is done to determine whether or not