The size and structure of johkasou are determined based on the standard usage of water.

 Therefore, no matter how much you ask a professional for operation, maintenance, and cleaning, you will not be able to bring out the performance of johkasou if the user lacks consideration. The Johkasou Act also stipulates "rules of use". In particular, as a user, please observe the following points.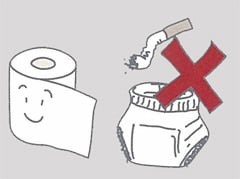 Don't waste water, such as leaving the water running.


Use toilet paper in the toilet and never flush other paper (tissue paper), disposable diapers, cigarette butts, etc.
If you want to use the upper part of johkasou as a parking lot, please do the installation work for parking lot specifications. Also, for maintenance, it is necessary to open the manhole cover, so please do not put anything on the cover or around johkasou as much as possible. If it is unavoidable, please make sure that it can be moved easily.

Be sure to close the manhole cover to prevent odor problems and accidents from falling into the tank. The lightweight lid has a structure that can be locked, so be sure to lock it.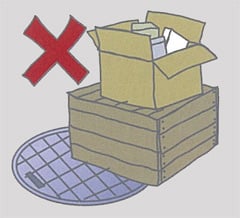 Do not turn off the equipment that comes with johkasou, and do not block the air intake of the blower. If the power is turned off or the air intake is blocked, the microorganisms will not work, and in the worst case, it will be necessary to pull out the microorganisms that have stopped working and seed new healthy microorganisms.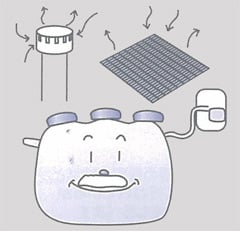 Avoid flushing vegetable scraps and tempura oil (including cooking oil) from the kitchen as much as possible. Edible oil, in particular, is more than one hundred times more expensive than urine when expressed in terms of BOD. In addition, in the case of johkasou that can be used with a disposer, the size and structure are determined on the assumption that vegetable waste will be included, so please use the disposer with confidence.

Travel Tips
 The standard amount of water used by 1 person per 1 day is 200 to 250 liters, and a tank with the capacity per 1 day to treat 1.0 to 1.25m3 of sewage is called a 5-person tank. If more water is used in a detached house, unless a tank for 7 or 10 people is installed, the water quality of the treated water may deteriorate and the frequency of cleaning may increase.